everything about Lan Chi Manhua written and illustrated by Xu Lu Ako . Ming Lan was adopted into a new family, but her foster mother Nan Xi treated her as a replacement for her dead daughter. However, her two new brothers, Ming Qing and Ming Jing did not welcome her. Ming Lan's quiet life under this new roof was disturbed  by pranks and false smile
Orphanages in China aren't that uncommon as you may think. Even if they aren't big in numbers, you can still find them occasionally. Children of all ages live there, some with names and some without. And some are even unwillingly sent there. Ming Lan was one of these children. She was given her name by the woman who decided to adopt her after seeing her blue eyes which reminded her of her deceased daughter. The same name and eyes as that deceased child but not the same person. Just a substitute.
In her new house Ming Lan lives with new parents and two brothers. Neither of them welcomed her with all that warmly however and the father who never saw her as more than a stranger. While receiving fake smiles and pranks under her roof, Ming Lan doesn't show much reaction whatsoever. But does this mean that she has accepted her new family or is it sth else? And even if she were to leave them, does she have anywhere to go, anyone? Especially when it comes to show that Ming Lan isn't you usual emotionless orphan girl?
Latest activity
Edit
Photos and videos are a great way to add visuals to your wiki. Find videos about your topic by exploring Fandom's Video Library.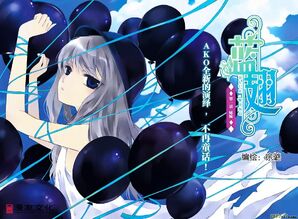 Ad blocker interference detected!
Wikia is a free-to-use site that makes money from advertising. We have a modified experience for viewers using ad blockers

Wikia is not accessible if you've made further modifications. Remove the custom ad blocker rule(s) and the page will load as expected.